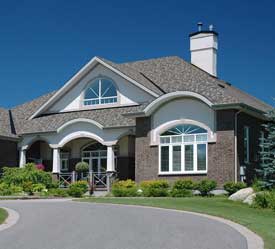 Your home is your sanctuary. That's why you should protect it like a fortress. Living in a safe neighborhood is not enough to stop theft, break-ins, and acts of vandalism from happening. We believe that a person should be able to feel safe in their own home. For your peace of mind, you should have a reputable and trusted residential locksmith come over and do what needs to be done in order to keep your family and belonging safe from the criminal elements lurking outside.
Some people only realize the importance of adding more locks to their doors and windows only after a break-in has occurred. These unfortunate things don't have to happen to you. Prevent break-ins and other untoward incidents from happening by taking proactive action in safeguarding your home and your family. Our residential locksmith service can help keep you and your family safe inside your house, apartment or condominium unit.
Our residential locksmiths can perform a wide variety of services to help you secure your home. From installing new locks to replacing or rekeying existing ones to key duplication services, we can provide you with solutions that can help you feel safe and secure in your own home. We also have door unlocking and key duplication services to help residents and home owners get back inside their homes. You can be sure that our well-trained and experienced locksmiths use only the best and the latest locks that can be used not just on your front door, but in doors and windows in various parts of your home to ensure maximum security. Protecting your home need not be expensive. Our residential locksmiths are always available to provide you with fast, reliable, and professional service at reasonable rates you won't find anywhere else.
Residents of Long Beach, California can rest easy knowing that there's a locksmith company that can help them secure their home and give them the peace of mind they deserve. It's always better to be safe than sorry. Call us today to get a full list of our residential locksmith services or to schedule an appointment with one of our skilled residential locksmiths.