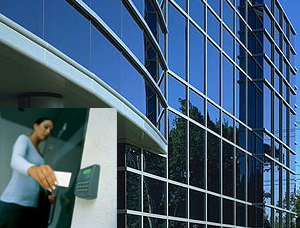 Making sure that your place of business is secure is not child's play. As a business owner, you want to be sure that your security system is able to protect your office or commercial space from unauthorized personnel from accessing sensitive areas of the business, any form of theft, and acts of vandalism. Our commercial locksmiths can provide you with an array of solutions that can help secure your business on the outside and on the inside as well.
Installing a few locks on your doors won't help you secure your premises. You need to make sure that all your bases are covered. A threat assessment should be done in order to identify where the weak points in your security are to be able to do something about it. Not all threats are apparent. A security can also happen within the four walls of your office. Our commercial locksmiths can help you make sure that your business is secure from the inside out. Our comprehensive list of commercial locksmith services include lock installation, lock rekeying, safe installation, keyless entry systems, key restrictions, master key services and a host of other security services that can give you the peace of mind you need when running a company. It doesn't matter if you're running a small business or a large company. Our locksmiths are highly trained to assess the situation, and plan a course of action to provide our clients with the security options best suited to their needs.
Our clients are important to us, which is why we offer as much as we can to give them the best commercial locksmith experience possible. Our clients can rest easy knowing that their businesses are in good hands. You can be sure that we use only the best products and equipment to secure your premises. We can also service and repair almost every brand or type of locks that are in use today. Our locksmiths are all duly licensed and have extensive
experience in the commercial locksmith industry. For the best commercial locksmith service in Long Beach, give us a call to get a quotation or to schedule an appointment.